Verissimus, the Graphic Novel
Verissimus: The Stoic Philosophy of Marcus Aurelius is a forthcoming graphic novel. Due for publication by MacMillan in June 2022, c. 250 pages, full colour. Script by me, Donald Robertson, in Canada/Greece; artwork by award-winning illustrator, Zé Nuno Fraga, in Portugal. You can now preorder the ebook and hardback editions from any bookshop (ISBN: 9781250282651).
[Goodreads] [Macmillan] [Google Books] [Google Search] [Amazon] [Indigo] [Barnes and Noble]
Sign up for our amazing Verissimus freebie bundle and get exclusive access to interviews, videos, articles, sample graphics, and the quiz.
Get an Advance Review Copy of Verissimus
If you're a blogger or podcaster and are interested in obtaining a free copy of Verissimus, enter your details in the form below and I'll forward them to my publisher. In exchange for agreeing to post a review of the book online, before the publication date of 14th June, we'll send you an electronic copy. This offer is only open until 30th April 2022, and is capped at fifty copies, to be chosen from applicants by St. Martins.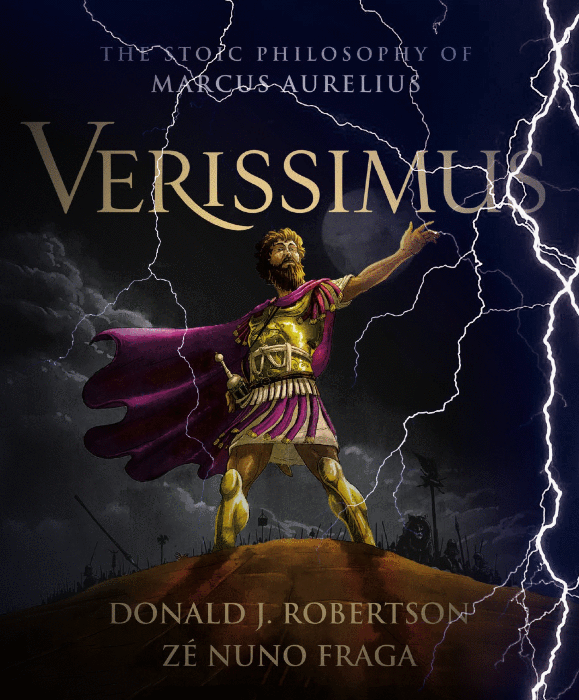 Complete and Continue