Enrolling now! If you want to learn how to approach life like Socrates, this is the course for you. Join me as we apply modern psychological methods and Socratic wisdom to problems of everyday living. We'll be exploring Socrates' life and philosophy as guides to self-improvement, drawing on elements of cognitive-behavioural psychology to help us make use of his ideas. And relax, it's risk free: you have 30 day money-back satisfaction guarantee.*
Who is this course for? Anyone who's interested in Socrates or Greek philosophy. If you're a complete newcomer this course will provide the perfect introduction to Socratic philosophy. Even if you've read a lot of books on philosophy, though, you'll still benefit from these new resources and by exploring a fresh perspective on the subject. The benefits you'll obtain are a deeper understanding of Socrates and how to apply his philosophical method in your own life to emotional challenges such as coping with desire, anger, fear, and loss. The Socratic Method can also help you develop a greater sense of meaning and fulfilment in life.
Enrollment: This course is now enrolling! It's starting soon. So don't miss your opportunity to take part.
Price: $199. $149 special discount price for the pilot version of the course. As this is a brand new course, you'll benefit by receiving a substantial discount off the normal price. You'll also have lifetime access to all future updates and additions to the course.
You also have the option for a payment plan consisting of three monthly instalments – see the checkout page for more information.
(NB: All prices are in $ USD unless otherwise stated; the law requires VAT to be added for users based in the EU.)
Start Date: 3rd June 2018. You'll have immediate access to all the videos and other material in the Welcome section on enrolment and then the four main sections of the course will be released week by week, accompanied by live webinars (see below for details).
Duration: Four weeks. The core content requires about fifteen hours to complete on average, spread over a preliminary welcome period plus four weeks. However, there are also many hours of additional optional content included. NB: You also have the option, though, of completing this course self-paced, working through the content in your own time and watching recordings of the webinars.
Bonus: You'll receive a free e-book, The Life and Opinions of Socrates by Diogenes Laertius, which we've carefully edited and designed for use on all devices. This comes in EPUB, Kindle (MOBI) and PDF file formats. I've also included my free Crash Course on Socrates and Socrates HD Wallpapers, containing quotes for your desktop, in the bundle.
Hello and thanks for taking an interest in my course,
I'm really looking forward to begin diving into this subject once again... I've been studying the life and philosophy of Socrates for nearly thirty years. I drew upon it as an inspiration in my work as a cognitive-behavioural therapist and trainer of other therapists. For Socrates, philosophy wasn't an abstract discipline. It's not just something you do in a library or lecture theatre. Philosophy, for Socrates, was a way of life. Experience led me to the conclusion that the best way to teach this was by looking at specific anecdotes from Socrates' own life, as a way to illustrate his philosophy.
Fortunately, many stories about Socrates come down to us from in the surviving ancient texts. That's because these were considered important for many centuries, during which Socrates was considered an important role model to other philosophers. In many cases we can learn not just what it means to be a philosopher from his example, and interesting ideas or ways of looking at life, but also specific psychological techniques, not unlike those used today to help people cope with stress and build emotional resilience.
I know from experience that students find this way of approaching Socrates' philosophy, through anecdotes about his life, both practical and engaging. So I'm looking forward to meeting you on the course and please feel free to get in touch if you have any questions.
Warm regards,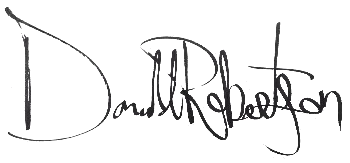 ---
Course Content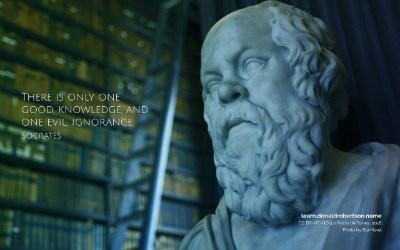 This course consists of many audio and video recordings, psychological exercises, excerpts for discussion, special infographics created by our graphic designer Rocio de Torres, written articles, group discussion questions, and short interactive knowledge check questions to aid learning and retention. It's crammed full of resources that I simply wouldn't be able to put into a book. Each week focuses on a different set of core philosophical concepts, psychological exercises, and a particular problem area. The whole course is structured around the four cardinal virtues of Socratic philosophy: wisdom, justice, courage, and moderation.
Welcome: Before we Even Begin
This becomes available as soon as you enrol and contains carefully selected preparatory materials to help you get up to speed and prepare for the main four weeks. Includes: videos, quotes from Socrates, recommended reading, discussion questions, knowledge-check quiz, plus bonus materials.
Week One: Wisdom and the Socratic Method
This section focuses on the story of the Socratic Method (elenchus), how it was developed and used by Socrates. It uses illustrations from the life of Socrates, such as the influence of his father and mother's professions. It explores what the virtue of wisdom means in the Socratic dialogues. Includes: Videos, reading, discussion, knowledge-check quiz, weekly webinar, plus bonus material.
Week Two: Moderation and Philosophy as a Way of Life
This section focuses on the concept of philosophy as a way of life, and what, for Socrates, it meant to be a philosopher. It uses illustrations from the life of Socrates, such as his military service and attitudes toward diet and exercise as illustrations. It explores what the virtue of moderation means in the Socratic dialogues. Includes: Videos, reading, discussion, knowledge-check quiz, and weekly webinar plus bonus material.
Week Three: Justice and Friendship
This section focuses on the social and interpersonal aspect of Socrates' philosophy, particularly his views on justice and friendship. It uses illustrations from the his life, such as how he coped with political turmoil in Athens, both under the democratic regime and the Thirty Tyrants. It explores what the virtue of justice means in the Socratic dialogues. Includes: Videos, reading, discussion, knowledge-check quiz, and weekly webinar plus bonus material.
Week Four: Courage and Death
This section focuses on Socrates' famed composure and bravery. It uses illustrations from his life such as the events of his trial and execution as illustrations. It explores what the virtue of courage means in the Socratic dialogues. Includes: Videos, reading, discussion, knowledge-check quiz, and weekly webinar plus bonus material.
---
What did Previous Students Say?
Here are a sample of the testimonials provided by students who completed the brief taster Crash Course on Socrates.
"Thank you, Donald! Your presentation on Socrates was excellent as an introduction and it's well worth the short amount of time required to learn of the influences Socrates had on the ancient world, as well as modern societies in the West." Bill Hewitson
"Concise and easy to understand. Big thanks." Francis Chan
"Amazing and deeply inspiring lecture about my favorite philosopher. What a meaningful way to start a day, thank you so much, Mr. Robertson... I'm looking forward to any other lectures you make no matter the topics." Noemi Wasserbauer
"Excellent introduction to the life and teachings of Socrates. Thank you, Donald!" Cristian Martin
"Thank you Donald, for your dedication to uncovering truths from ancient philosophy that can be applied to any person in the 21st century. Your work on the history of CBT has literally saved me from myself and my quality of life has improved as a direct result of the wisdom that you have passed on to us. I will gladly recommend your work to anybody that I can." Dan Berrones
"Well-written. I teach a 'critical thinking' course... This would be a good supplement to that or to any introductory course in philosophy." Justin Kitchen
"Brilliant. Wonderful content, clearly delivered. Thanks Donald." insearchoftheway
"Concise and enlightening resource. Socrates was such an important catalyst for western philosophical thinking." Andrew Cowan
* Terms & Conditions. By enrolling on this course, you give us permission to send you our email newsletter with information on Stoicism and related subjects. You can opt-out at any time, if you want, by hitting the unsubscribe link. Satisfaction guarantee period covers 30 days from date on which course was purchased.